Specification
Optical fiber composite ground wire (OPGW), as an advanced communication mode of power system and with unique advantages, has been widely laid in the old and new Lines in the Power grid.
Features
◆ It has double functions as ground wire and communication optical cable and eliminates the huge cost of repeat erection.
◆ It is installed on the top of the aerial power line tower, there is no need to consider the best hanging point or electro corrosion.
◆ In the transformation process of the old line, the diameter of the optical cable and pull-weight ratio can match well with another earth wire.
◆ Large transmission capacity, high communication quality, and good reliability.
◆ Excellent mechanical and electrical properties.
◆ Good security property, long service life, and hard to be damaged by gunshot.
Parameters
TYPE
Fiber core
Carrying area(mm

2

)

Cable diameter(mm)
Cable unit weight(kg/km)
Rated tensile Strength (kN)
20℃ DC resistance(

Ω

/km

)

OPGW-9-40-1
12、24
42
9.0
302
51.7
2.03
OPGW-10-50-1
12、24
48
9.6
343
58.8
1.8
OPGW-11-70-1
24、36
68
11.4
475
77.4
1.3
OPGW-11-70-2
24、36
68
11.4
340
42.6
38.8
OPGW-13-90-1
24、36
93
13.2
641
114.3
46.7
OPGW-13-90-2
24、36
93
13.2
457
58.6
68.5
OPGW-13-100-1
24
98
13.2
668
120.3
50.4
OPGW-13-100-2
24
98
13.2
475
61.0
75.0
OPGW-14-110-1
24
110
14.0
754
134.5
64.2
OPGW-14-110-2
24
115
14.3
787
142.0
70.0
OPGW-14-110-3
24
111
14.1
469
68.2
102.9
OPGW-14.6-120-1
24、36
119
14.6
816
147.1
75.3
OPGW-14.6-120-2
24、36
119
14.6
697
96.6
99.5
OPGW-14.6-120-3
24、36
119
14.6
580
74.7
112.1
OPGW-15-120-1
24、36、48、72
121
15.2
832
149.3
77.9
OPGW-15-120-2
24、36、48、72
121
15.2
711
97.0
101.8
OPGW-15-120-3
24、36、48、72
121
15.2
591
75.0
115.5
OPGW-17-150-1
24、36、48
154
16.6
1055
184.2
125.8
OPGW-17-150-2
24、36、48
154
16.6
901
123.7
166.2
Pictures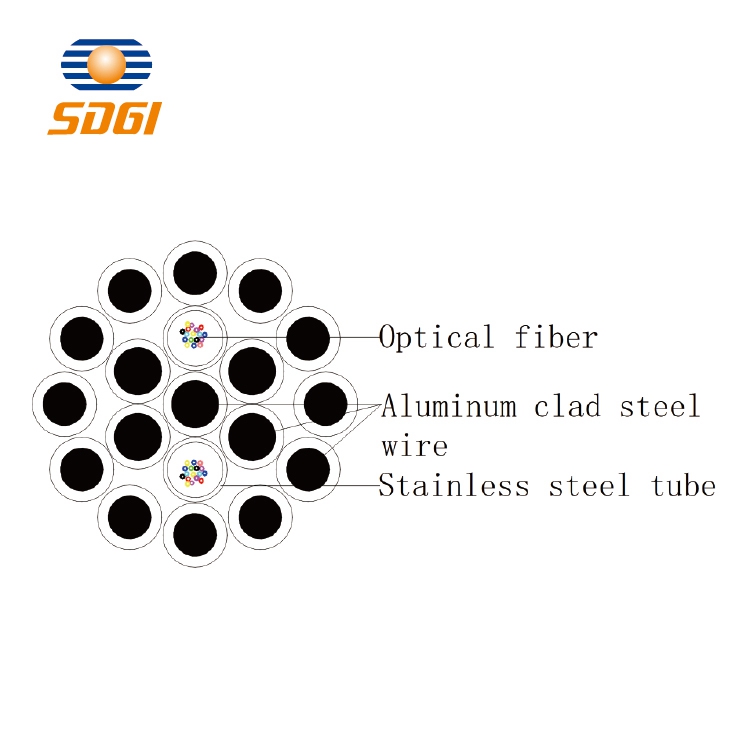 Optical Fiber Composite Ground Wire OPGW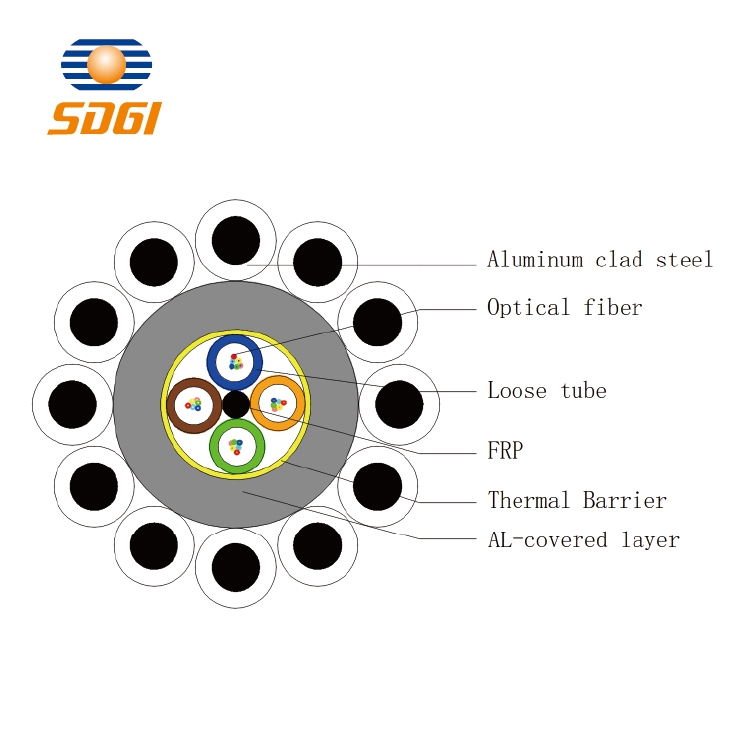 Optical Fiber Composite Ground Wire OPGW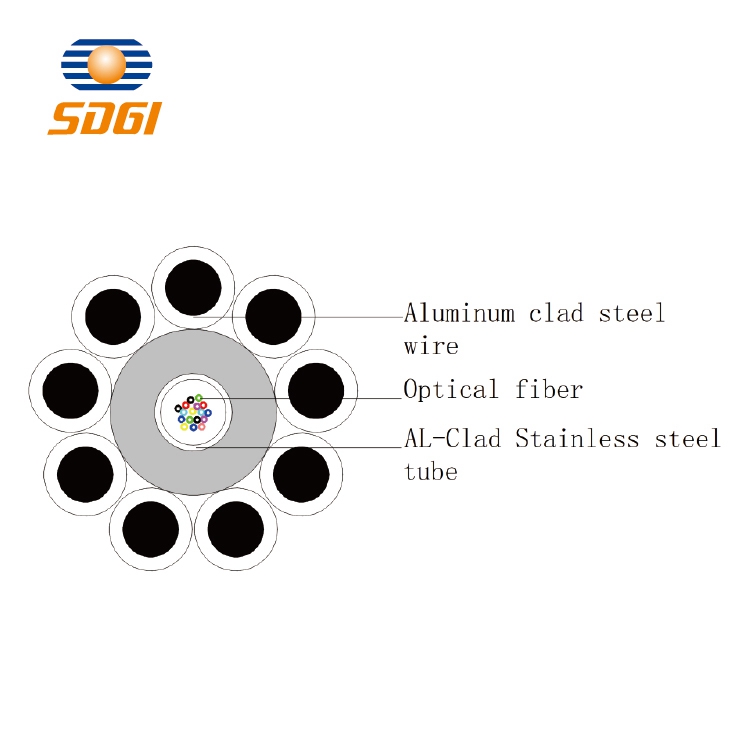 Optical Fiber Composite Ground Wire OPGW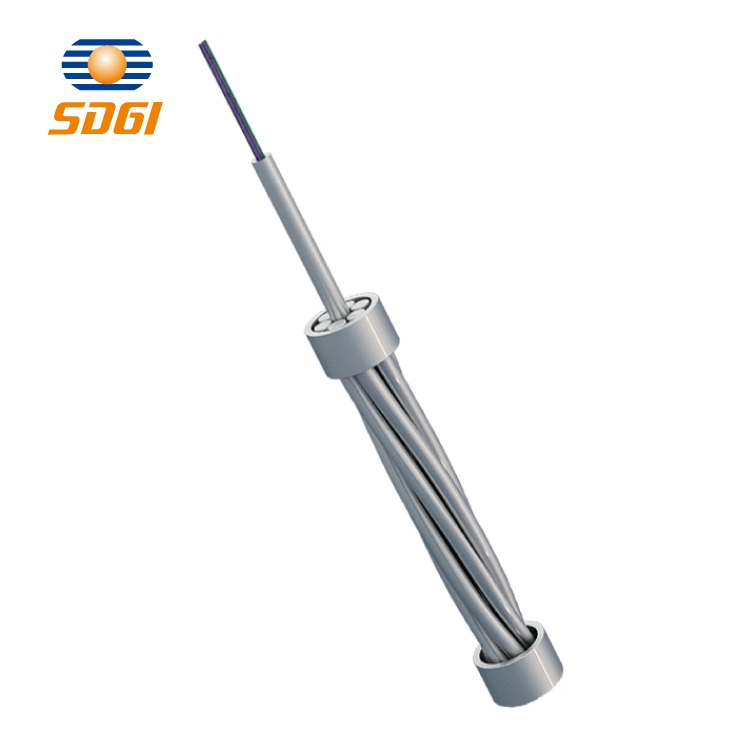 Optical Fiber Composite Ground Wire OPGW